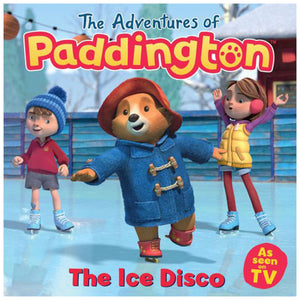 The perfect Christmas gift for fans of the award-winning TV series, The Adventures of Paddington!

When Paddington discovers a new ice rink in the park, he can't wait to learn how to skate. Trouble is, where do you find bear-sized skates? And will the young cub be able to learn in time for the Windsor Gardens Ice Disco?

Find out in this gorgeous new Paddington picture book!
Imprint

: HarperCollinsChildren'sBooks

Trimsize: 250x250mm
Pages: 32 pages
Age

: 2 to 5